Pocket proudly presents "Dabb Ma Labskaus" featuring Nike SB's Korahn Gayle, Giorgi Balkhamishvili, Farid Ulrich, Kenny Hopf, Tim Thomas, Niklas Speer von Cappeln, Michi Mackrodt & Kilian Zehnder.
We hope you like it!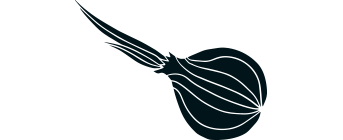 Sometimes what we're searching for is right in front of us. When planning a skate trip, there is a tendency to discover new ground, foreign cultures, and different climate zones. Usually it doesn't come to your mind at first to drive through your home country and visit cities you've been to before. However, it turned out it sometimes isn't that bad of an idea after all. Especially when you get to enjoy the last few sunny days before it actually makes sense to escape. Well, let's not forget that Korahn and Kilian did get a change of scenery on this trip. Our route was connected by two street jams. "Labskaus Jam" in Hamburg, which was hosted and organized by Lobby Skateshop and the Stanley-WE crew, and the Jam of Mainhattan in Frankfurt, hosted by Bonkers Skateshop and carrying the slogan "Dabb Ma Lobi", which translates to "give me money". To the delight of Hamburg's skate scene, good tricks weren't rewarded with the northern dish Labskaus but with cash. These two events formed the framework for our trip and created the title of this story.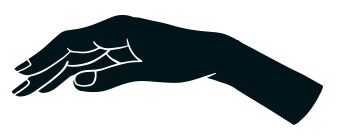 KENNY HOPF: KICKFLIP

Hamburg's own had the pleasure to kick off this tour on home turf. Sometimes it's harder to get tricks in your home town because you get to skate these spots all the time. But since Kenny is a big soccer fan he knew how to make use of his home advantage and scored one for the team.


MICHI MACKRODT: BEANPLANT

Michi took great care of us in his role as a team manager. Let's not forget he is still one of the most tasteful skateboarders to do it. But despite that, he did not push himself into the center of attention; it was rather the case that we escaped the main spots and found stuff around the corners we could get some quick photos at while no one was watching.



TIM THOMAS: FRONTSIDE NOSEBLUNT SLIDE

Unfortunately, Lea Schairer hurt her knee on the very first line she tried, leaving her with months of no skateboarding and unable to continue the tour. That was heartbreaking for everyone. After Lea had left, we decided to call Tim who had just left after the Labskaus Jam, so he could take Lea's vacant seat in the van.


GIORGI BALKHAMISHVILI: ROLL ON FRONTSIDE CROOKED TO FAKIE

It is widely known that Giorgi is a one-trick pony. So why hide the fact and try new stuff that will take him forever when you can play it safe? This was when he decided to do Frontside Crooked Grinds to Fakie, only! Still, I am not sure what I've seen more of Giorgi. Front Ks or his naked
Greek-statue-like body.


KILIAN ZEHNDER: BACKSIDE OVERCROOKS 180 OUT

Kilian got in a day later, as he couldn't catch his flight. He multiplied the lost day's energy by 100 and put into every single day. Kili doesn't get tired and is always down to skate.


KORAHN GAYLE: OLLIE



Korahn got in a few days later but was fluent in German by day 3. By day 5 he had acquired basic French skills, but only when rapping.


FARID ULRICH: FRONTSIDE 360
We've all been in this situation. You're sitting in a restaurant and the service sucks. It's a pity, you don't tip (if you're brave) and decide to never come back. But when Farid is channeling his inner Ulrich, waiters won't get away with bullshit. He will call them out until the conversation ends in "sure, go ahead and call the police!". The moral of this story: we got a solid discount.