Words by Mark Frölich:
June 26th (2021) I got a message from Buelent Kurtca, one of my/Basti's best friends. We all lived together in Barcelona back then. He asked me to call him, saying that he needed to talk to me.
When I called him back I straight away noticed that something was up. He asked me where I was and told me to get ready for a heavy one and everyone who knows Buelent knows he wouldn't say something like that if it ain't really necessary.

When he told me that Basti had passed my immediate reaction was a loud "NOOOO" shooting out of me, followed by a shock-state of mind that was moving between disbelief, being completely stunned and obviously feeling the pain that his loss meant for our lives. A lot of times we use the word "bro" for our friends, and while there might be nothing wrong with that it probably doesn't always reflect the relation between us and the people we call " bro " all that accurately. In this case, I will use exactly this word anyways.
Basti was like a brother to me, with who I and many others spend a time in our lives that we will never forget (BCN 2006-2011), a time that he also called one of the happiest in his life.
I was with him the day he found out that he was gonna be a father, after congratulating him and letting the little bit overwhelmed Basti digest what he just heard we talked about how he was gonna handle this situation since his girlfriend back then lived in Germany. At the time he was going back and forth a lot but still had a room in Barcelona. He decided he was gonna move back to Germany to build a life with them over there.
While I was sad for him leaving I understood that it was the right thing for him and his family to do.
We always kept in touch, went to visit each other whenever we could and luckily our paths would cross again and again anyways through skateboarding. It was amazing for me to see how much he focused on being a good family man while staying just the same way he ever was. While him leaving us was and is still a heavy pill to swallow I feel that Basti leaves behind a lot for us that can't be taken away. I can remember his laughter, his humor, his straightforward personality and his big heart as if he was standing in front of me. The influence he had on my life and many others will last forever and I will never forget the many times he helped me out in life. Basti was a very social person, knew many people and was always down to make things happen. He had a Band called "Iron Skull" (song used in the video), did the Carhartt Europe-skate-team online management for almost 15 years, opened a wheel brand back then called Messerschmitt-wheels with some homies that had an amazing team back then in Hugo Liard, Muki Ruestig, Chris Pfanner, Tom Derichs and more, shot photos with us, was involved in many of our video-projects and started a production company with Lucas Fiederling being involved in skate-related productions as well.

Not surprisingly it was very evident in the reaction to his death how much he was loved and by how many.
Who has followed my career a bit might know that I have already dedicated video-parts/projects to people that I cherish (like my mom/dad /stepson). The last one came out this year and was called "One for the Homies" where Basti helped me with the layout and logos for this one. This one was meant to be the last "One for __" , I wanted to leave it on that saying thanks to all my homies for their contribution to my skateboarding life and then make up other ideas in my mind for what could be next.
It didn't take me long though to know that I was gonna do one more in this case.
Of course, I was gonna do "One for Basti" and I started to focus on it immediately since I wanted to get it done before the year finishes because I felt it was better to leave this in 2021.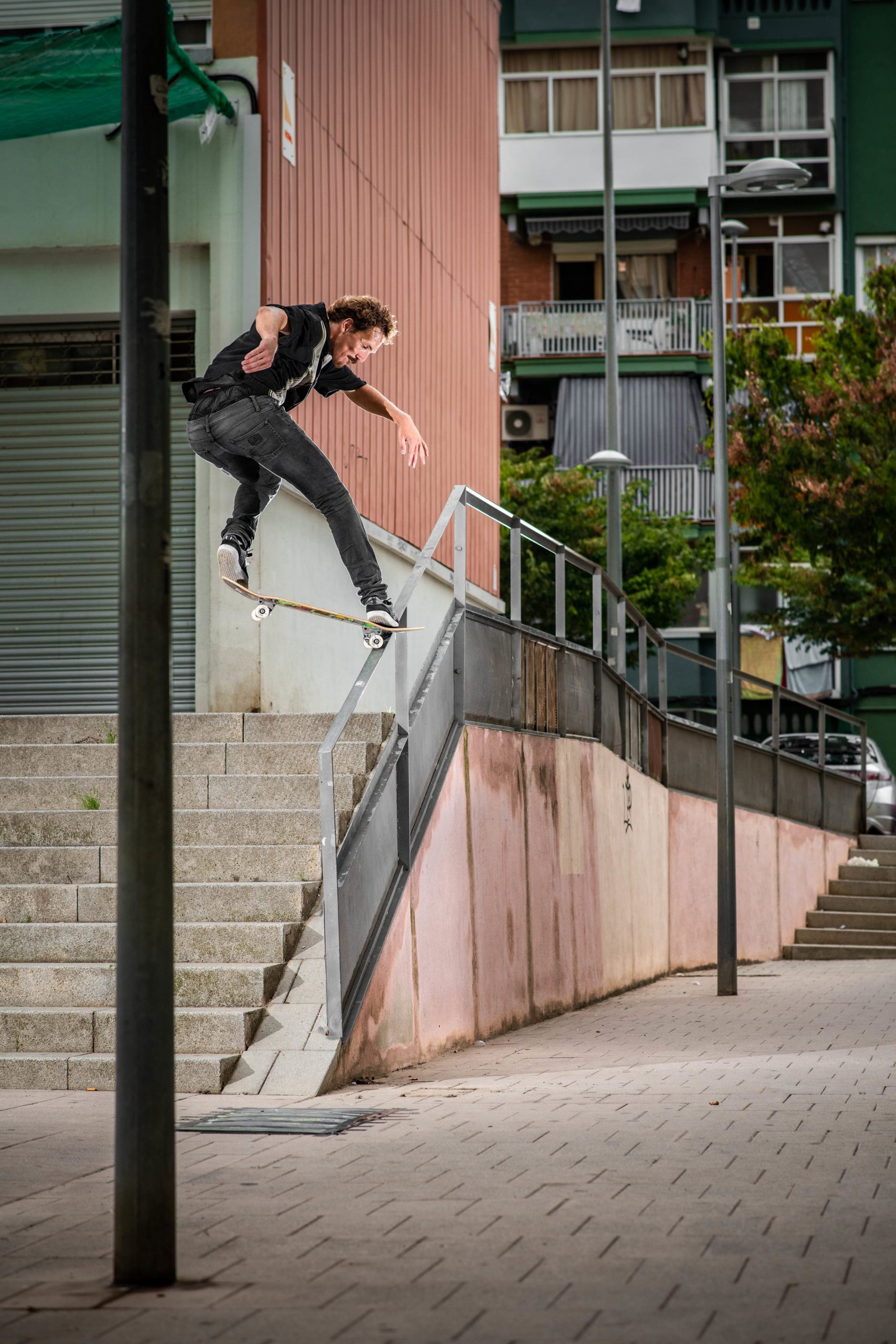 The process of putting this together has been intense for me.
I wanted to give this the best I could, let it be the skating, the editing or the song choices.
As we know things get in the way sometimes the more we want something. Like injuries for instance. But yeah I guess I can say I did the best I could in those 5 months to dedicate him a good memorial video.
I wanna dedicate this to him and his family, friends and beloved ones and hope they feel the love that we put into this one.
Forever in our hearts Bastian Loewen 20.09.1976 – 26.06.2021